Wow!! Love how you aknowledge the issue and are finding healthy resolutions.
I miss the days on Unc's innanet when we had healthy clapbacks 😂😂 It's a lil too peaceful round here these days 😈
Politics is merely a way to keep the people distracted and fighting among themselves over trivial issues; and to keep them drunk, unhealthy, educationally ignorant and so deep in debt they cannot take a day off.

Our Fight is Much Bigger than Politics https://foundationgospel.c...
Our Fight is Much Bigger than Politics - Gospel News and Information
One would think that neglecting to vote would bring an end to society as we know it, or that our votes actual make change in society for the better and for the people. This is a huge lie. The fight is against a much bigger and devious enemy;
https://foundationgospel.com/times/our-fight-is-much-bigger-than-politics
HAIR GROW/GLOW REGIMEN

Want to properly nourish, moisturize, and hydrate for your hair?
Our Intensive Hair Care Regimen gives your hair what it needs to remain healthy, strong, and alive!

Our clients are real people/families who had skin and hair issues like ECZEMA, PSORIASIS, BALD or THINNING hair, DARK SPOTS, SCARS and more! They started using our products and it changed their lives! Help your skin and hair be their best- let us guide you on your journey to your best skin and hair today!

GO TO
www.TheBetterButters.com

LINKS TO PRODUCTS:
https://thebetterbutters.c...
I was raised to season everything you cook. Now that I'm being mindful of my sodium intake half that stuff comes with ENOUGH seasoning. Black folks gotta start taking health more serious. The FDA is already working against us.
Hey y'all. 🙋🏾‍♀️Did y'all miss me?
I've been MIA because of my health. Mainly because of my eyes.. Being that I already have MEWDS in my left eye, I have been straining my right eye to see so for now on I have to wear glasses.. Hopefully they help. I feel very self-conscious.🤓
Good day all. Still keeping up with the healthy lifestyle. Today I'm sharing my beet antioxidant. Boost immune and also helps restore your body after a cold or covid attack
You feel me?! Most jobs you have to choose between money and your mental health. This seems like the best of both worlds.
Don't even plant seeds of unreadiness and doubt in your minnddd. I feel like a lot of people deal with those not so great parts of mental health, me included, but sometimes you have to decide to not let it hold you back when you're trying to achieve something ✨You got this❗️
girl I'm so not ready 😭 I feel like I'm leaving a toxic relationship with the crappy parts of my mental health.
.... May I call you Sly? Because you stay tryna slide for somebody on here MA'AM. WE WERE DOING IT FOR HER HEALTH. BECAUSE WE CARE. WE WERE PROTECTING A BLACK WOMAN.
Called it a commotion 😂😂😂 That nice lady said she wasn't feeling the gym and here come @Clarene and @askalicia ready to kick her door down like they S.W.A.T.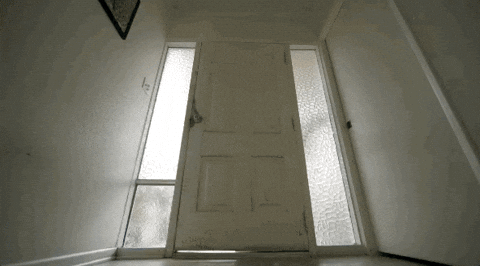 Congratulations 🥳💕🥲 Prayers for a safe and healthy delivery 🙏🏽
Facts!!! LOL…I'm just jealous…I started a 3 months fitness program and today should have been my third day of intense training but the baby decided he's coming today…so I'm stuck at the hospital